Super Bowl Fundraiser 2021
Posted by SALTY SOULS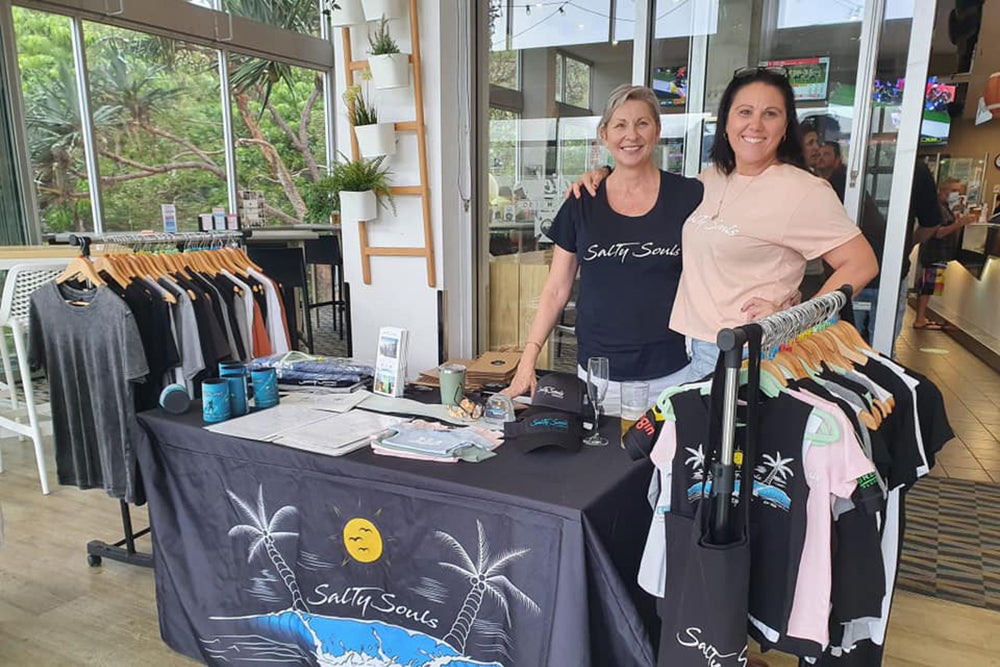 Just when we thought it couldn't get any bigger, how wrong we were!!! The smiles say it all. SalTy's has the biggest hearted supporters and you can feel the energy in the room. Such a raging success!

Thank you just doesn't seem to cut it, thank you to every business who donated to our event, these prizes were the biggest we've ever had & raise us much needed funds.

Our sponsors who help make this day happen, our MC flying up from Sydney (legend Birchy), an entire crew flew up from Melbourne just to share in our day! All the beautiful details in our decorations and our auction items! From a framed Mick Fanning board to a pub crawl chopper ride, from sentimental art pieces to half day fishing trips with GT Buster, Signed Tommy Turbo jersey to WSL jersey's. Everything was just taken to the next level and how about that Touch Down Table action!
Now let's get these souls salTy and keep them Standing Tall
Black Cat Civil Pty Ltd
Latitude Construction Consultancy
Stilhaus
Evolve Accounting & Advice
Wattle & Gum
Dicky Beach Surf Club
One Stop Energy