Volunteers

SalTy Souls is a non-profit collective of volunteer individuals and businesses. Whether we are posting out our merch, surfing with our Salties or organising programs and fundraisers, every contribution is vital to keep our Salties connected to the ocean as part of their healing journey.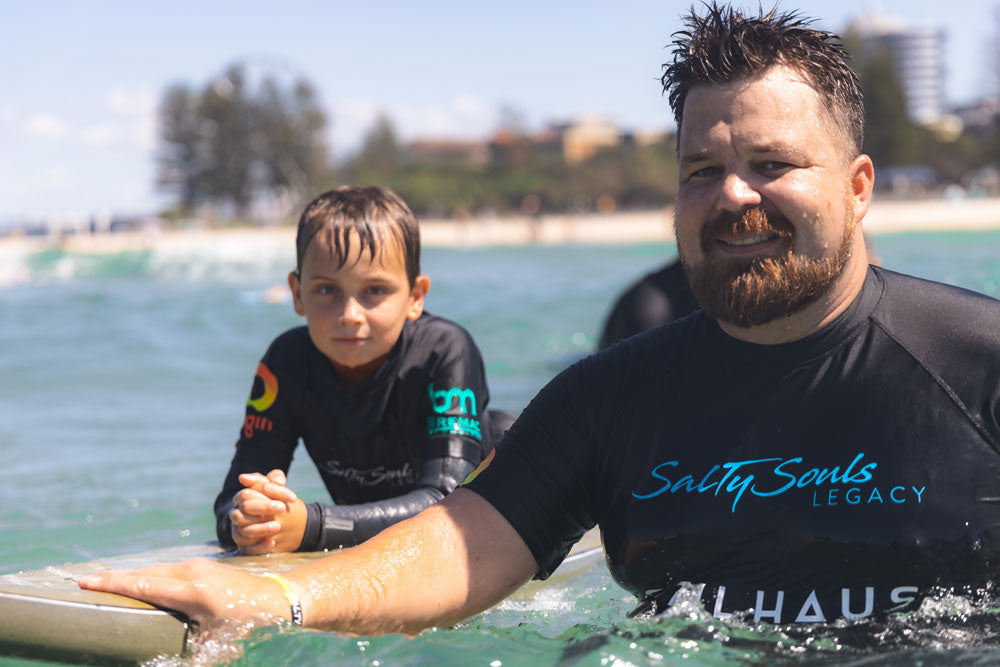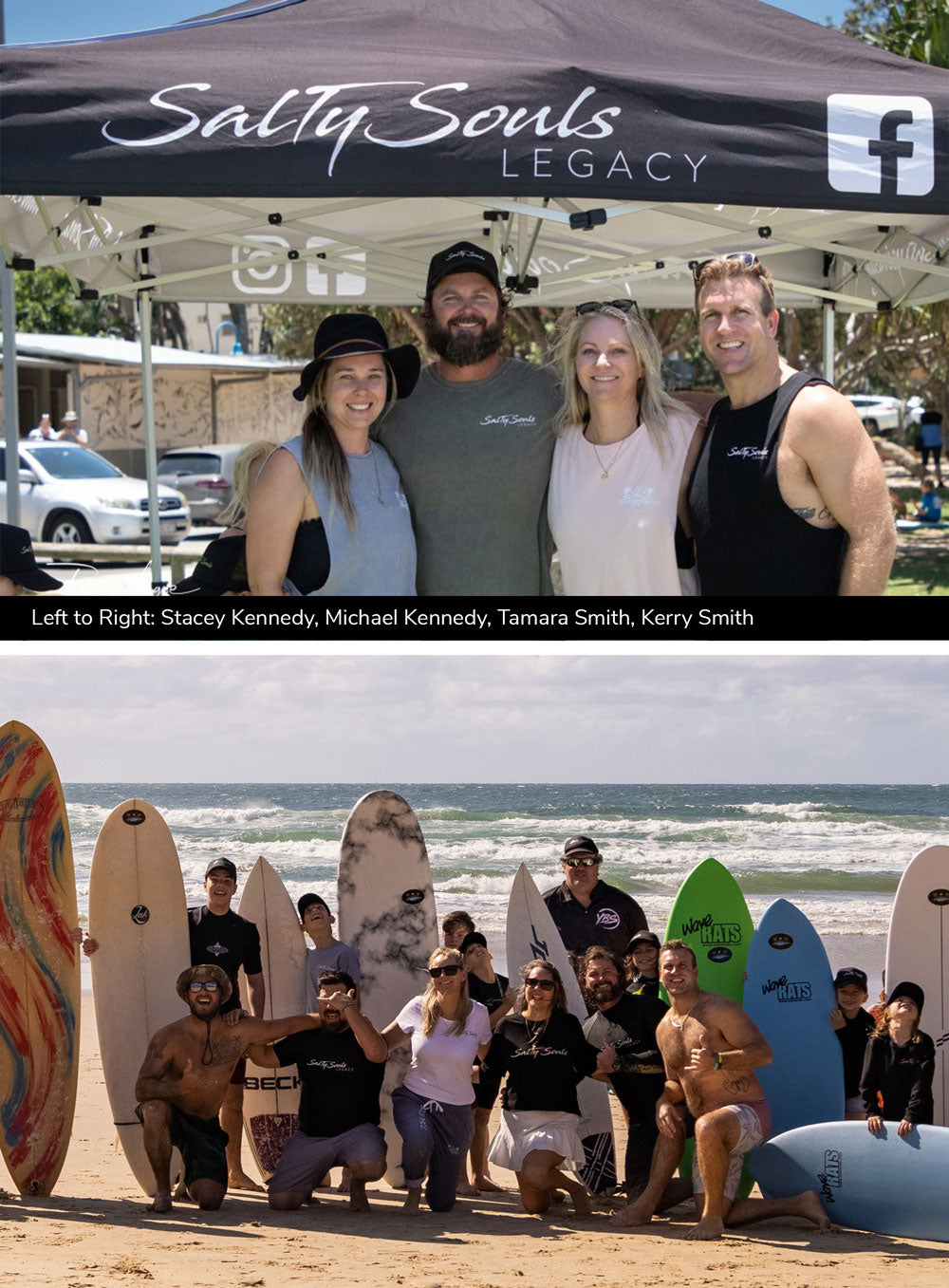 FOUNDERS
Tamara & Kerry Smith
Michael & Stacey Kennedy

After the tragic loss of their brother, Tyler Kennedy, Tamara and Michael, along with their partners Stacey and Kerry, channelled the love they had for Tyler into a legacy that aims to make a difference to the lives of young people. Tyler had talked about one day running his own learn-to-surf school and now the SalTy Souls team are turning that into a reality.
VIDEO + PHOTOGRAPHY CREDIT: DAN HAYWARD