What we do

SalTy Souls is a non-profit collective providing Surf Therapy programs for kids and teens to help with healing, connection and engagement.

Sparked by the memory of our SalTy Soul brother, Tyler Kennedy, we explore the therapeutic and positive wellbeing benefits of surfing through our 6-week 'Stand Tall' program.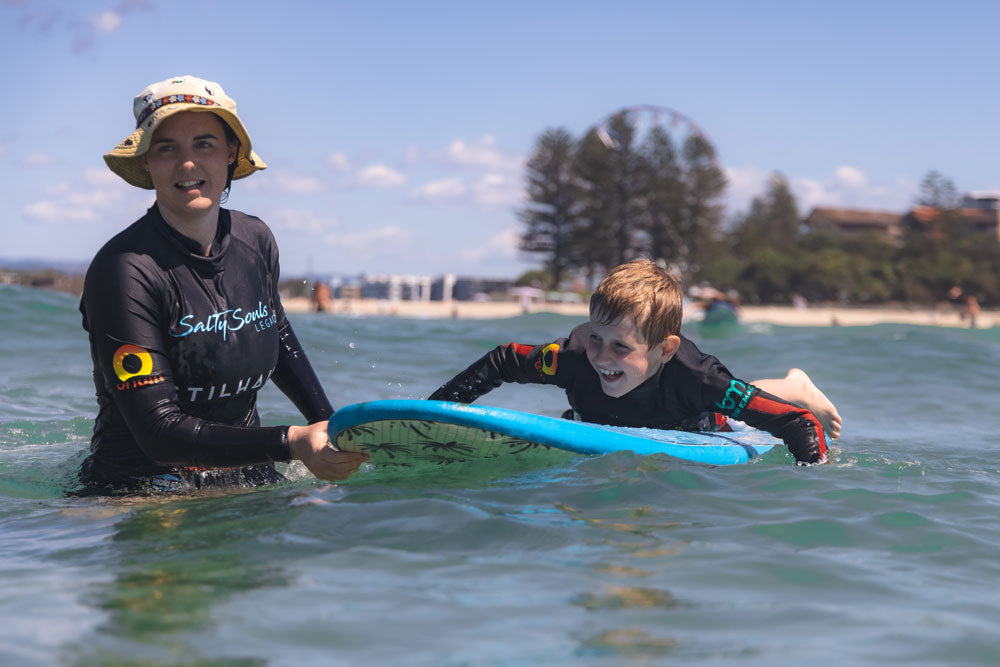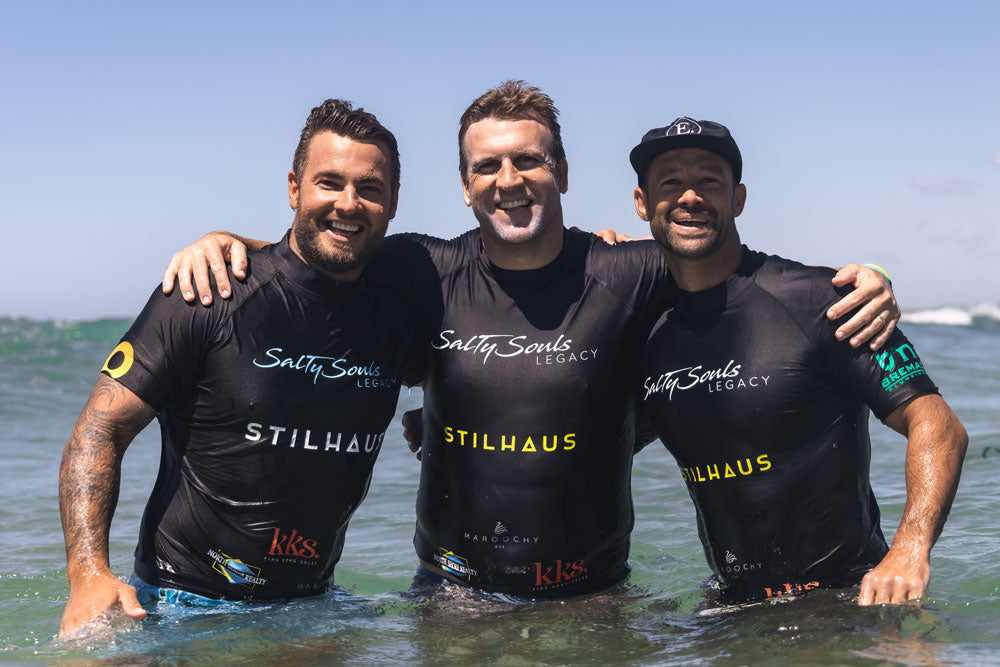 Who we are

We are a collective of Volunteers, Community Members, Businesses, Sponsors and Supporters. Together, we have the strength of the ocean.
Our Mission & Vision

With the legacy of Tyler we dedicate our heart and souls to providing vulnerable kids and teens the opportunity to thrive in the water and in life.

Through surfing, we aim to aid mental health recovery and promote a positive way of life for all kids and teens of all backgrounds. We utilise surfing and our coastline as a therapeutic medium to heal & be part of our strong surfing culture.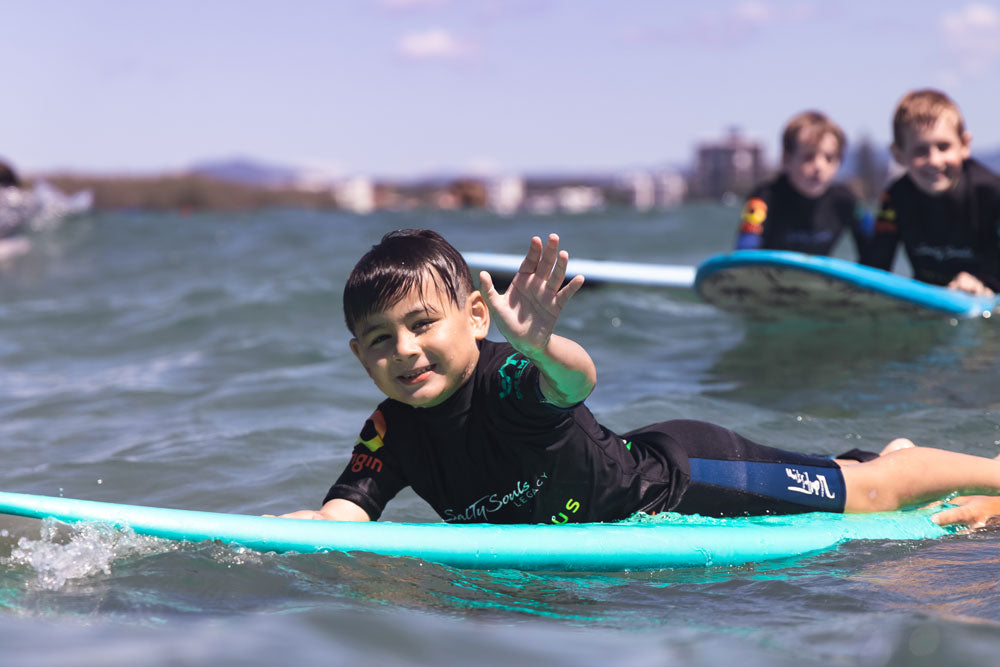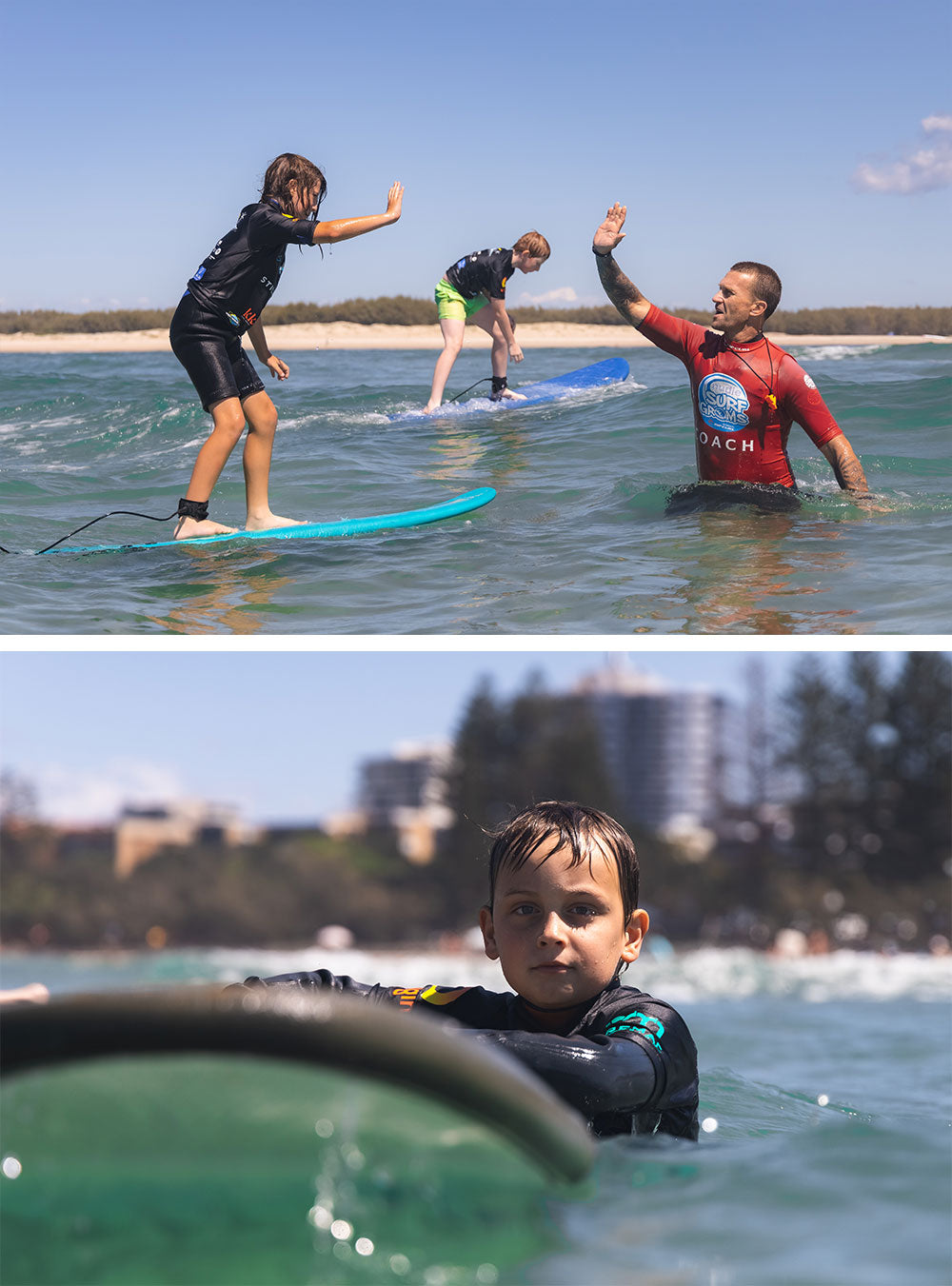 Stand Tall Program

The Stand Tall initiative is a 6-week, learn-to-surf therapy program for kids and teens that have been referred to us through youth organisations. Every participant receives a surfing starter kit and their very own refurbished surfboard or brand new softboard. From rashies to surf wax, our SalTy Souls have everything they need to get in to the water and learn the basics of surfing. This ensures that they can continue their love of the sport and journey back to better health after our program ends.

Throughout the 6-week 'Stand Tall' program, our SalTy Souls are surrounded by support. Surfers, Counsellors, Mentors and Caseworkers are all a part of the journey allowing for conversations and connections to be made on the day of surfing.

Through referrals, we also offer surfing gear for young people who are not able to join the 6-week program but want to get out in the ocean.
Who we work with

SalTy Souls Legacy partners with Schools and Youth Groups who refer at risk or vulnerable young people aged between 5-17 from various backgrounds. Whether it's being bullied, experiencing domestic violence or learning with a disability, we're all unique with our own story at SalTy Souls.
VIDEO + PHOTOGRAPHY CREDIT: DAN HAYWARD