Super Bowl Fundraiser 2023
Posted by SALTY SOULS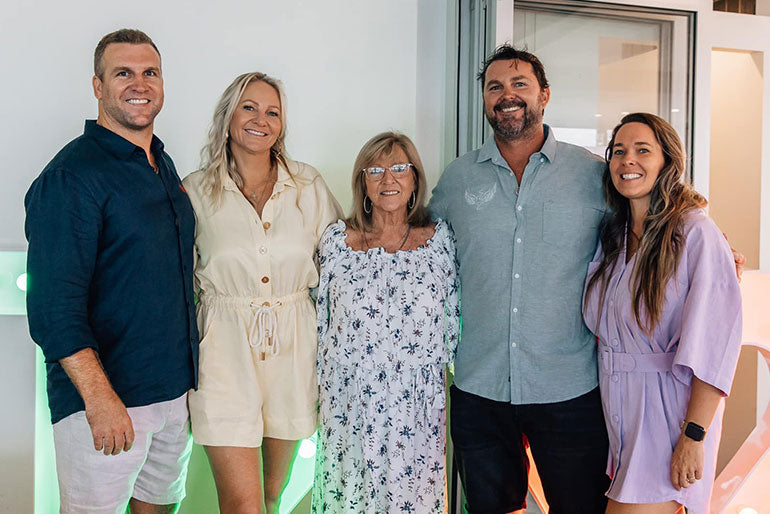 Just when we thought it couldn't get any bigger or better, it sure did. It was next level on Monday. Looking around the room, everyone was just beaming! You know it's a special day when we receive emails and messages of thanks from our guests. They can feel they're part of something special. Some of the biggest hearts were there and wow'd us with their generosity! Those auctions and raffles were something!
Have to give a shout out to Ash, Rikki, Tina & their teams who went above and beyond for us Alex Surf Club.
Our MC & funny man, Sam from Hot 91 just slotted in perfectly to the vibe of the day. Thank you for just making it yours, you did us proud xo
Our sponsors of the event:
Black Cat Civil Pty Ltd
Loan Success
Evolve Accounting & Advice
Tim Reed.
🙏🏼
Our photographer Dee That Coastal Photographer who captured our day.
To these legends who made our day extra, by supporting us!
Chris Flannery SC Falcons
John & Kaz Jawa Off Road Camper Trailers
Ash Robinson Alex Surfy
The lads from Commerce Building Services
Our new supporters from Ultimate Building Co Qld
Dan Hayward Photography just an all round great guy & we're lucky to have you!
Beck from Gangs of Neon who did everything she humanly could to get our sign there in time. It was such a mission and you just made it happen, thank you isn't enough.
Kizza from And Ever Collective who helped us showcase our story.
And to each and every single person who came and added to the energy of the day! And every business who donated items towards our day, you made this happen.
Your support keeps them Standing Tall 🙏🏼💛🦋